Twitter is one of my favorite places to get inspiration for lessons. Sue Kuentz recently Tweeted an idea that I thought would make a perfect SeeSaw activity. In her blog post, she explained how she incorporates fun interactive writing workshops into her storytelling days at the elementary level. This particular idea explodes a moment in Goldilocks and the Three Bears. Sue isolates the moment when Goldilocks tastes the Bear's porridge and asks students to provide more detail about how and why the bowls are either too hot or too cold.
Making this activity digital is easy. In your class, click on the green plus sign and choose Share Activity. Then click on Create New.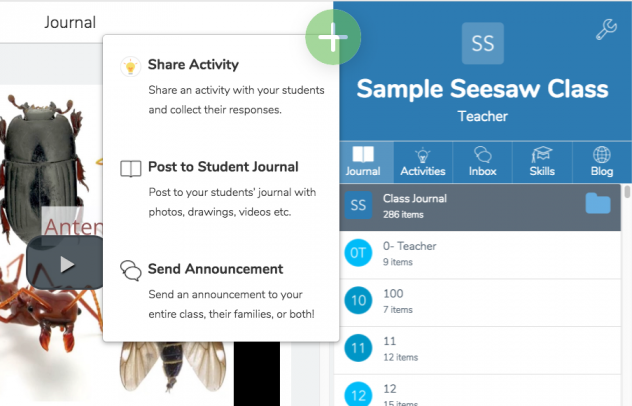 Fill in details of the activity: activity name, student instructions (can include examples and voice instructions), an optional student template, and the student(s) tagged to the activity. Use these text shortcuts to place SeeSaw icons in your instructions. Once you tap the preview button, the icons will appear.
Then click on Share. Students can find the activity in the Activity Tab.
To share a link to your activity with other teachers, click on the My Activities tab in your library and then click on the 3 dots. Choose Get Activity Link. 
Here is a link to this activity inspired by Sue.