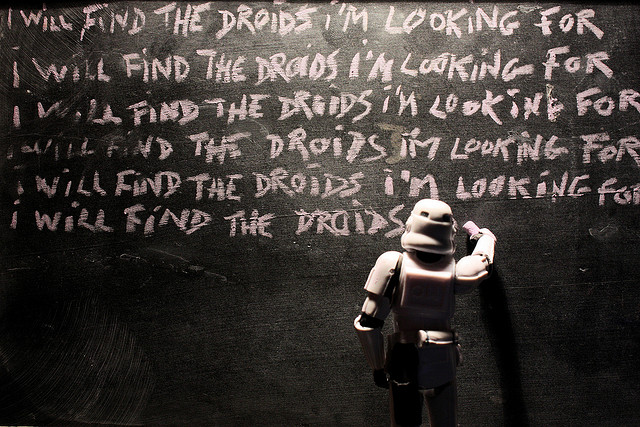 STAR WARS IMAGES COURTESY OF STEFAN @ FLICKR
​CREATIVE COMMONS FOR EDUCATION APPLIES
Hello from Texas. I am an Instructional Technology Specialist that has served in the educational field for over 25 years. The purpose of this blog is to provide you with examples of tech infused lessons that support your classroom instruction. It is also a place where I reflect on my professional practices. I share successes, as well as failures, on my path to making the classroom a better place for our students. 
Click here to view my Pathbrite Portfolio
Links and resources on this site are for the intention of public educational use. 
The views and opinions expressed on this site by the author or those commenting are the personal opinions of the author and do not necessarily represent the views, opinions or positions of the institutions with which the author are currently or formerly associated.
Learn Moore Stuff by Laura Moore is licensed under a Creative Commons Attribution-NonCommercial-ShareAlike 4.0 International License. Based on a work at https://mooreti.edublogs.org/.