I've been a busy little bee this summer creating PD classes for the new school year. One of the tools I'm using to gather my resources is Bulb. Oh, how I love this site! Bulb allows you to organize content into collections, making it very easy for the user to separate content into different sections. I like it because you are not overwhelming the participant with lots of information at one time. This also makes the perfect tool for flipping lessons or collecting work for student portfolios. You can learn how to get started by visiting their Bulb for Teachers and Students.
I've seen many differentiated resources on the Internet lately and decided to make one for an App Smashes and Flows class I will be teaching in August. I created a Bulb with 6 different sections. The idea is to introduce the concept of App Smashes and Flows, explain the differences between the two, and then allow the participants to choose their tasks based on their comfort level with the iPad. Bulb is the perfect tool for this purpose. 
I'm not the only NEISD fan of Bulb. Sue Carlson, NEISD Instructional Technology Specialist, also used Bulb to curate her resources for our district's What's New in Office 2013? professional development course. Sue was able to create separate pages for each of the different software titles within the Office Suite. Participants are able to return to her Bulb for quick reminders, if needed.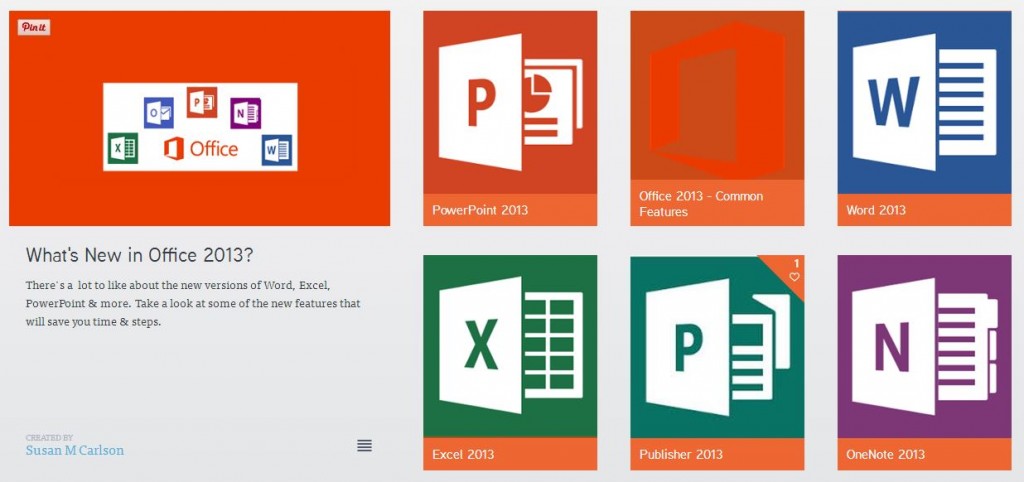 Check out some of my other PD courses I've created using Bulb: