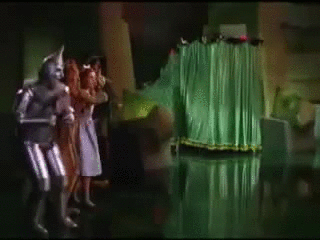 Before it was revealed that Oz was just an ordinary man, Dorothy believed him to be magical or God-like. Once the curtain was pulled back, she realized he wasn't performing magic at all. The bells and whistles he used just made it seem like magic.
Most teachers find and use HyperDocs that other educators share on the Internet. Some understand the creation process and are able to make their own interactive lesson from scratch. Others may not be well versed in G Suite or just have no idea where to find the multimedia and interactive content to include in the learning cycle. If you fall into this category, HyperDocs could seem somewhat magical. 
I'm attempting to demystify HyperDocs during a 3 week online course offered to teachers in my district. I decided to create a series of screencasts to capture my thought process and the actual creation of the HyperDoc. 
I also recently participated in an @EdTechBites Podcast with Gabriel Carrillo where we discussed HyperDocs and how they differ from traditional ways of delivering digital content. Hopefully, these 2 new resources will help you on your journey to implementation.