You're tired. You should be. Fortunately, there are plenty of educators willing to share lessons and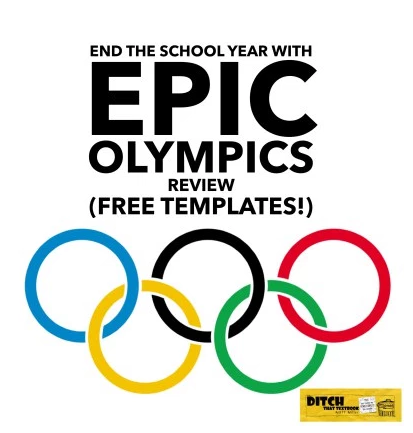 resources you need to keep students engaged and learning until the very last day of school. This happens to be an exciting time in our country with the upcoming Presidential elections and Summer Olympics. It's the perfect opportunity to embed current event themes into review activities or end of the year research projects. Matt Miller from Ditch That Textbook has created some amazing end of the year review activities with an Olympic theme. He utilizes Google Drawings and Kahoot and gives detailed explanations as to how the review games work. Visit his blog post to read more.
PBS Learning Media created an entire site dedicated to teaching students the process of U.S. elections. It includes information outlining debates, an interactive map that shows the amount of electoral votes allotted to each state and the current location of the candidates, and virtual field trips to important destinations in Washington D.C. 
I've added both of these resources to my list of End of the Year Tech Ideas that you can view below. Let me know in the comments section if you have a great lesson or resource to add to the list.