What do you do when insomnia kicks in on a Sunday morning? Explore Australian websites, of course. I found a gem called ABC Splash. In a nutshell, ABC Splash is affiliated with ABC News and Radio in Australia. They partnered with Education Services Australia  to link hundreds of new learning resources directly to the Australian Curriculum. Everything is free and there is no need to register for an account. The first resource that caught my eye is a series of interactive videos that have related questions for each stage of the viewing process. My favorite is the blue-tongue lizard that Isabel keeps as a pet. It's not only informative, but highly entertaining. See the full video here.

Some content on the site has been geo-blocked to Australia and territories. This is where the owner of the content has requested this to protect their content rights, so some videos will not play. However, I found many that align with Texas curriculum that you can use with your students.
Resources on this site support all areas of the curriculum. Digibooks are multimedia stories on a wide variety of topics. The videos won't play due to the geo-block, however, the text is easy to read and supports all comprehension strategies. The Geography and History sections do pertain to Australia, however the Math section contains many interactive games to support the same skills we have in Texas. I really liked the Wishball series of games for place value.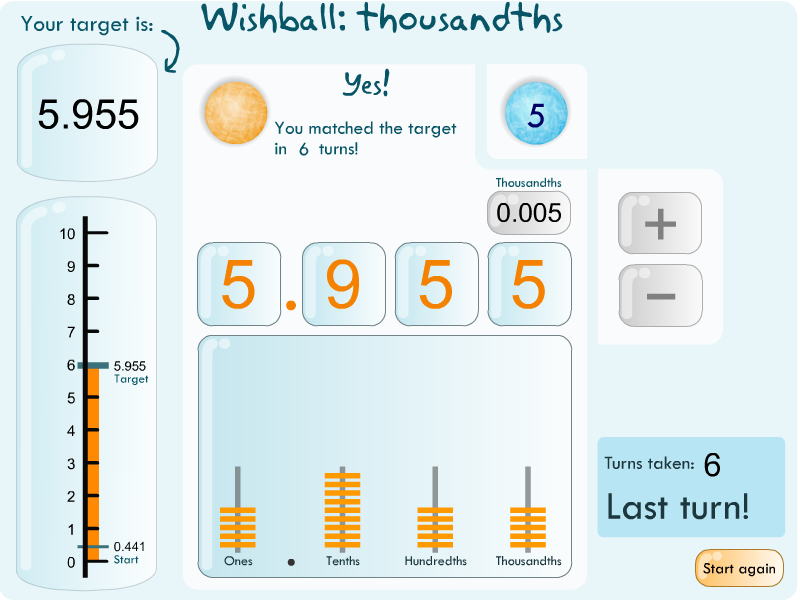 "Test your understanding of decimal place value with numbers that include thousandths. Receive a starting number, such as 3.569, and work towards turning it into a target number, such as 7.832. Spin a random digit, choose its decimal place value and decide whether to add or subtract the random digit from your starting number. You can use the 'Wishball' to help you reach the target number. Try to achieve the target with as few additions or subtractions as possible."- http://splash.abc.net.au/media/-/m/32408/wishball-thousandths