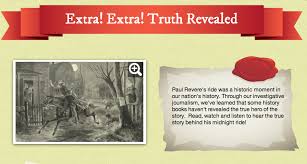 The Discovery Education Network has long been a favorite source for interactive content to support classroom instruction. Most teachers are familiar with their vast collection of streaming videos, but they also offer additional services designed to accelerate student achievement. One of the most recent additions is Board Builder, a fun and easy way for students to create digital content for all subject areas. This tool is very similar to other web based poster creators such as Glogster or Smore, but differs in that students can add content directly from the Discovery Education media library. They can also upload content they have created such as audio, images, video and attachments from their computer.
NEISD has purchased a subscription to Discovery Education for all students and teachers. Susan Reeves, Educational Specialist, Digital Age Learning for the Education Service Center, Region 20 in San Antonio, has created 2 videos to help get you started:
DEN Team member Jeanette Edelstein created this list of 50 Ways to Use Board Builder that includes links to actual boards. These are great examples that can help you visualize using this tool. Click here for a complete list of resources to help you navigate through the Discovery Education site.
50 Ways to Use Board Builder by lmoore4